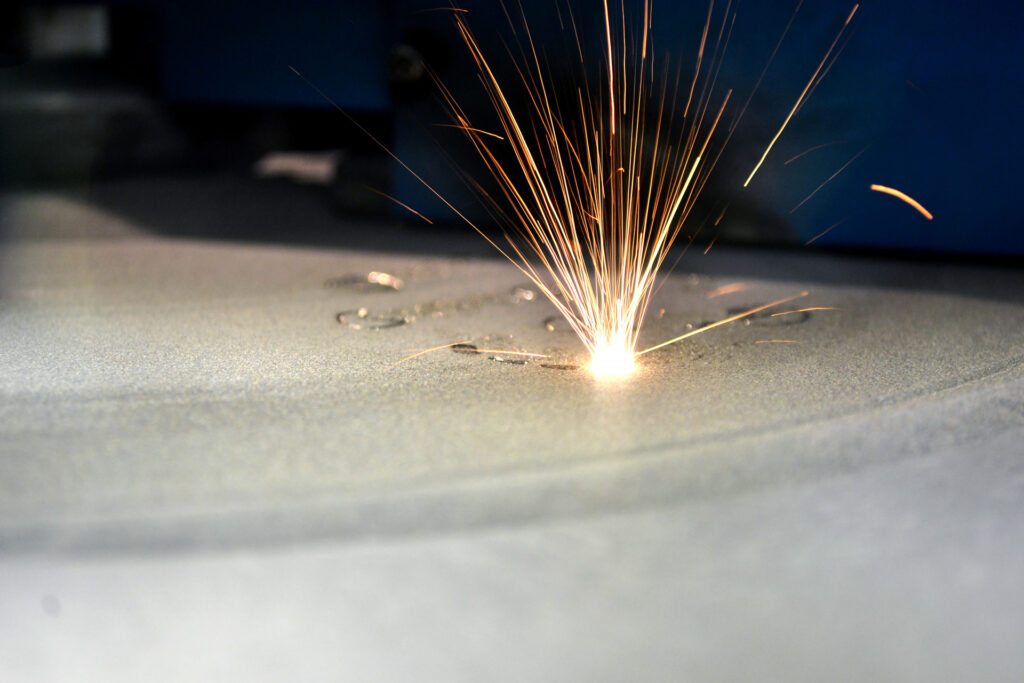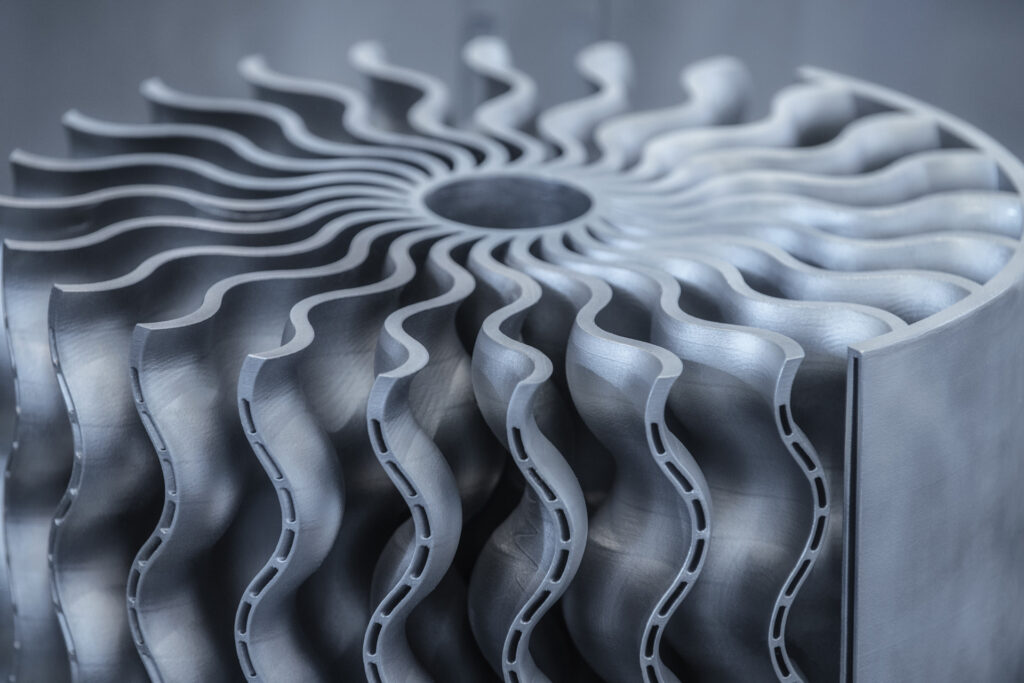 Scalable Technology Adapts to Product Size
Polaris UniverseOne™ motion control systems are ideal for laser additive manufacturing.
3D Galvo scanners which are designed for 3D metal printing are supported, including the Polaris 3D scanner, and 3D scan heads that use the SL2-100 and HSSI communication protocols.
Trajectory generation is optimized for maximum throughput with support for linear, circular and spline interpolation. Scan field calibration and correction is performed using unique, curve-based algorithms for optimally smooth motion paths.
Real-time control of laser power along the path provides the ability for precise melt-pool thermal control of the metallurgical process. In Process Quality Assurance (IPQA®) can be used for immediate collection of party quality knowledge.
>> Learn More
Scaling Up for Large Volume Processing
For larger working volumes, and for faster processing in laser additive manufacturing, multiple Galvo scanners can be controlled simultaneously with a single controller. The calibration and correction matrices are shared for better control of the over-lap areas and for superior accuracy of laser spot placement.
Polaris UniverseOne™ control systems come standard with a Gbps, ultra-high speed, synchronized data acquisition for real-time melt pool analysis. Data acquisition for multiple scan systems is supported.
Typical Features
Features useful for 3D metal printing:
3D Galvo scanner control and calibration
Linear, arc and PVT spline tool path trajectory generator
Seamless merging of tool path primitives
Real time laser power control along a path
Control of multiple simultaneous Galvo scanners
Integrated data acquisition for real-time melt pool analysis
See our Technology in Action
Sign up for an interactive presentation by a Polaris expert!