Synchronize your Spindles, Fast Tool Servos and Galvoscanners with your Precision CNC Machine Tool and Run Everything at 50kHz or Faster
Does your firm manufacture high precision CNC machines tool such as a diamond turning machine (DTM) or precision grinding machine? Do you need to synchronize the machine's stage axes with high precision spindles, fast tool servos (FTS) and laser Galvoscanners?
If the answer is yes, then Polaris Motion has an integrated solution for you. Our control system delivers 50kHz servo rates and all the motion axes are synchronized to nanoseconds using Mercury™, our real time Gbps motion network. The result is superior form accuracy, surface finish and better throughput in parts/hour.
If these capabilities interest you, then feel free to download our Oct 2017 catalog located here.
Polaris Motion System: Stage, Spindle, FTS and Laser Galvoscanner Integration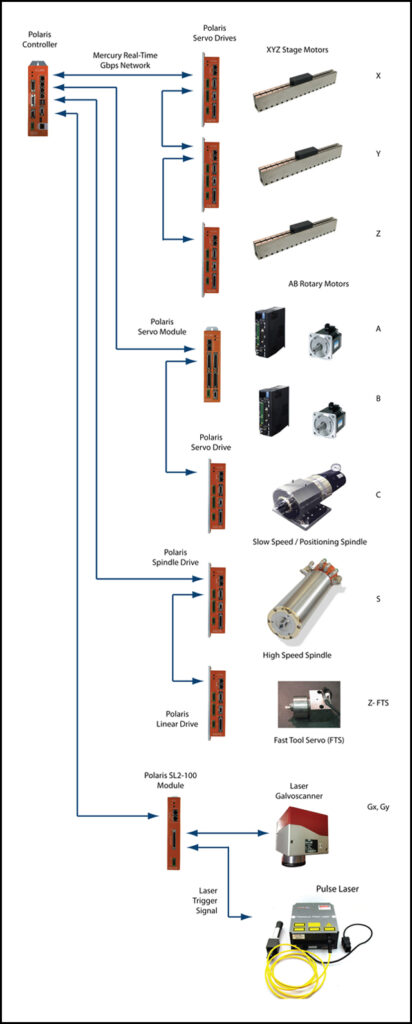 About Polaris Motion
Polaris Motion specializes in motion control solutions for CNC machines, laser-based manufacturing, diamond tool cutting and grinding of optical surfaces and for specialized CNC machines in other high performance areas.
Our catalog (5MB) may be downloaded here.
Best regards,
Mile Erlic
Polaris Motion
www.pmdi.com
merlic@pmdi.com